In the commercial version of ProTop you can generate an automated health check by using the command key "H" from within ProTop Real Time.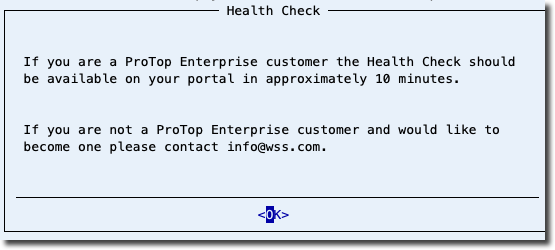 Pressing OK spawns a background health check process and returns you to the prior screen. The results will show up in the ProTop web portal in roughly 10 minutes. It is preferable to run the health check during normal operating hours. With the commercial version of ProTop, health checks can be automated.
If you are running a local-only version of ProTop, you will see the following message: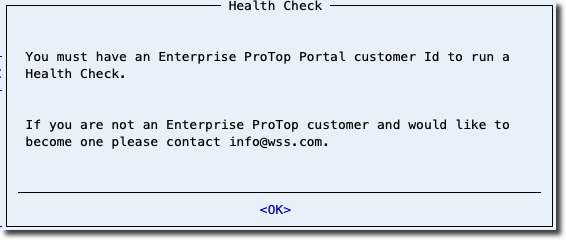 If you are not an Enterprise ProTop customer and would like to become one please contact us or visit https://wss.com.