The System Availability Dashboard displays database uptime and outages from a variety of perspectives.
NOTE: System Availability is recorded only for critical resources you designate as such. Indicate that you want a given resource to be included in this dashboard by editing the resource and checking the "Calculate Uptime" box.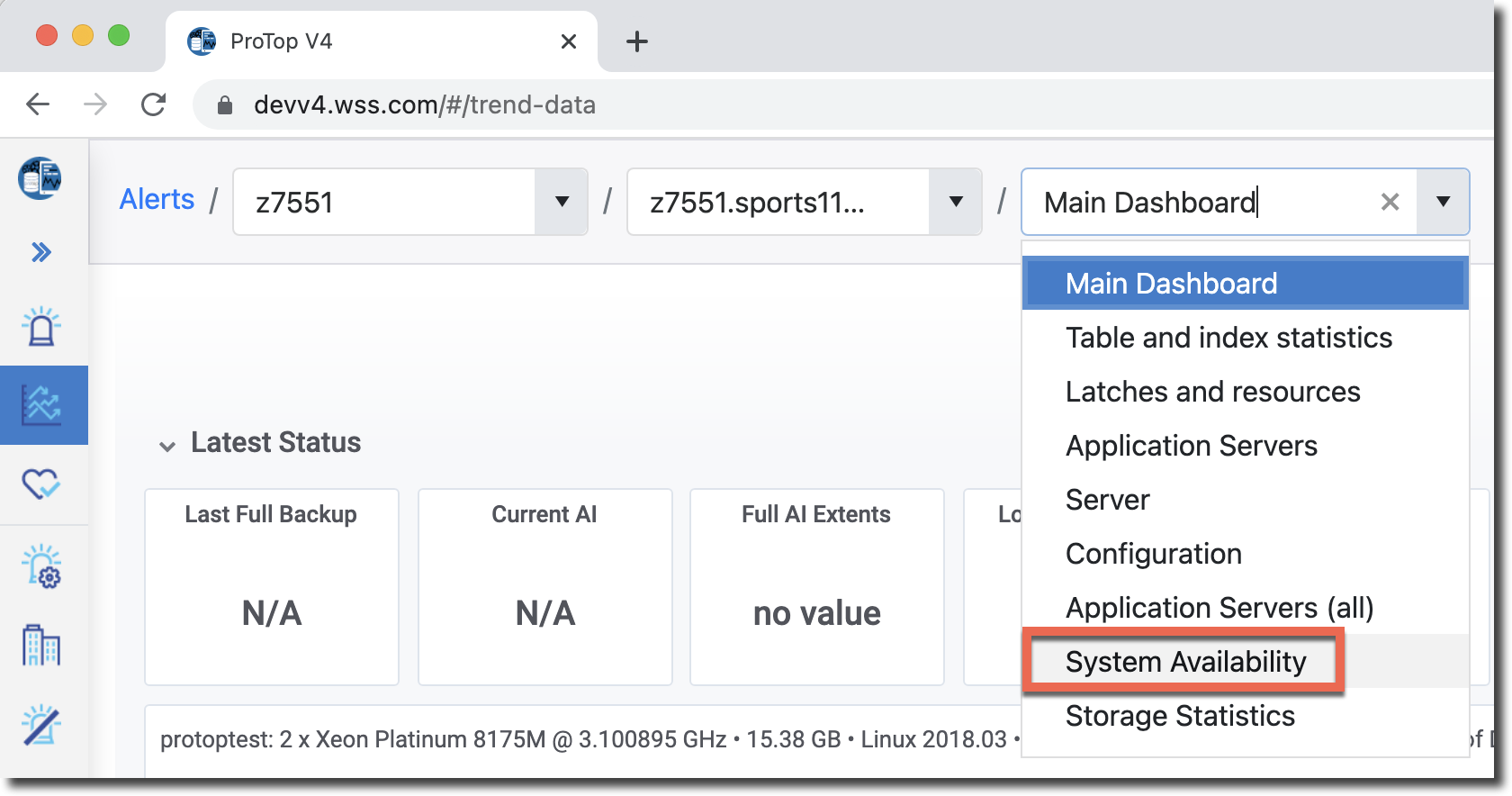 Use the "Unplanned only" checkbox in the upper right to see only surprise outages. Use the "Combine resources" checkbox to show the uptime for all resources of this site.